---
MOVE NATURALLY

SAFETY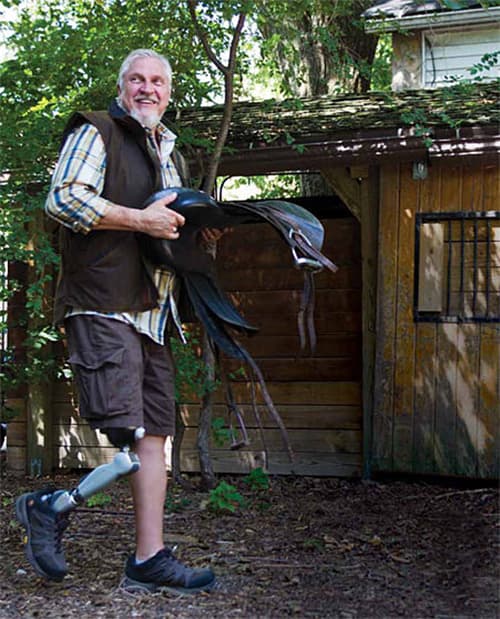 With powered toe lift and stumble recovery to help reduce the risk of trips and falls.
After 32 years of trips and falls as an amputee, Randy Tweten learned to avoid certain terrain — like ramps, grass and mulch — whenever possible. But things changed the day Randy switched to SYMBIONIC LEG. Now, he says, "I don't really think about the terrain I'm walking on. It's not an issue. I feel so safe walking on SYMBIONIC LEG that I am more active than I have been in decades."
UNITY.™

SLEEVELESS VACUUM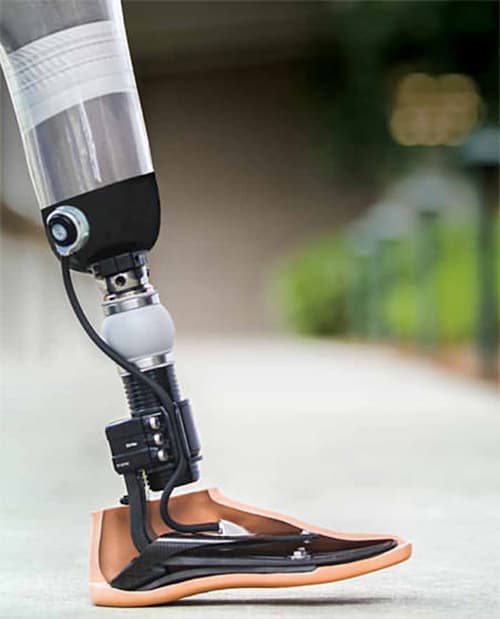 Introducing the only advanced vacuum system designed for use with Össur Seal-In® and Flex-Foot® technology.*
Sleeveless system preserves unrestricted range-of-motion.
Distal vacuum provides volume stabilization where it is needed most.
Pump acts independently of shock module for max energy efficiency.
Quick and easy to achieve and release vacuum.
Weighs less than 5 ounces.
Currently compatible with Re-Flex feet and Seal-In liners
(other Flex-Foot options coming soon).
* Unity is only recommended for use with sleeveless Seal-In technology.