Lower Extremity Prosthetics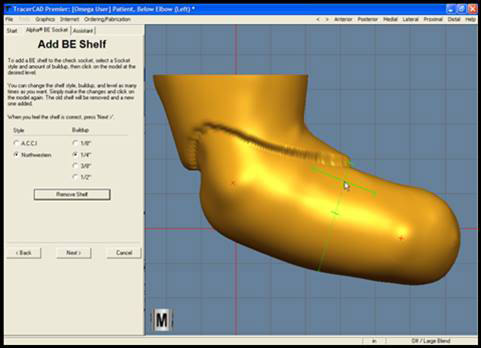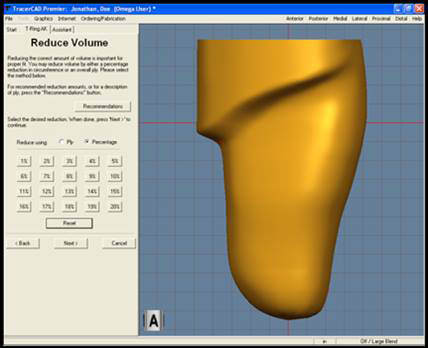 At Orthotic & Prosthetic Lab, we use the very latest in computer aided design. The Omega Tracer system allows us to easily capture the shape of your residual limb and modify it right on the screen with you the patient as part of the process.
Benefits of the Omega Tracer CAD
High degree of accuracy
Fast and easy for the patient
Full range of modification tools
Extremely repeatable results
Ottobok
Hip prosthesis with: Helix 3D

The Helix 3D prosthetic hip uses groundbreaking technology to give you a more natural, 3-dimensional walking motion.

Above-knee water-resistant prosthesis

Make a splash: Wear your leg in the pool, at the beach or in the shower with the Aqualine waterproof prosthesis.
Above-knee prosthesis with: Genium

The Genium microprocessor prosthetic leg is quite simply the closest technology has come to natural walking.

Below-knee prosthesis with: Harmony

The Triton Harmony volume management system uses vacuum to provide amputees better comfort and connection.
Above-knee prosthesis with: C-Leg

Since 1997, over 40,000 people have used the C-Leg's proven function and stability, making C-Leg the standard of care.

X3 waterproof prosthetic leg

The waterproof X3 is quite simply the world's most technologically advanced microprocessor prosthetic leg.
Above-Knee Fitness Prosthesis

Using the Ottobock Fitness leg prosthesis can help increase your strength and mobility and enhance your overall health.
OSSUR
RHEO KNEE® 3

A knee so smart, it adapts automatically to individual walking styles and different environments.

POWER KNEE™

The world's first and only active prosthesis for above-knee amputees.
PROPRIO FOOT®

The design of the PROPRIO FOOT significantly reduces many compensatory movements that amputees often find themselves doing.

SYMBIONIC® LEG

The world's first complete BIONIC leg provides consistent ground clearance, terrain adaptation, and easy swing initiation - eliminating the need for gait deviations and help restore a natural gait.
Endolite
KX06

The KX06 is a unique polycentric prosthetic knee with hydraulic swing and stance control. It is designed for the most demanding physical activity of level 3 & 4 users. The geometric and hydraulic combination draws on the best functionality of each to enhance the overall gait smoothness on all terrain.

Mercury

A robust, compact, single axis prosthetic knee for activity level 3 & 4 users. The Mercury's tough frame and hydraulic swing and stance control meet the demands of the most active lifestyles.
Pediatric Prosthetics
Ossur Pediatric Prosthetics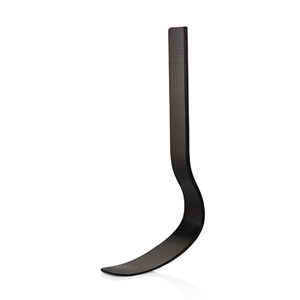 Cheetah Junior
Custom-built, high-performance carbon fiber foot designed primarily for sporting activities.
This is the optimal run and play foot for both transtibial and transfemoral users. It attaches posterior to the socket, making it agile, strong and a proven performer for those children who want to practice sports.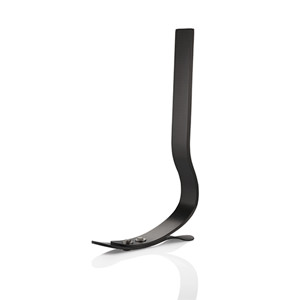 Cheetah Xplore Junior
A custom-built, hybrid carbon fiber foot designed to function as both an everyday and sports foot.
For kids that require the flexibility of an everyday walking foot and a running foot in a single prosthesis, Cheetah Xplore Junior is the answer. Cheetah Xplore couples the proven performance of our Cheetah sprinting foot with a heel for everyday walking/standing.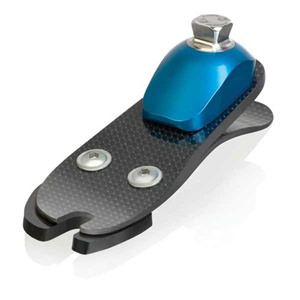 Flex-Foot Junior
Flex-Foot Junior provides that important energy return that children require. The Carbon X® Active Heel stores energy and absorbs shock loads while the full-length toe lever contributes to stability and even stride length.
The low profile, energy storing foot module features a sandal toe shape and an integrated male pyramid. The shape of the pyramid adapter contributes to progressive stiffening of the foot, and the carbon fiber layering technique is specifically designed to offer the support and flexibility needed for the varied movements of children.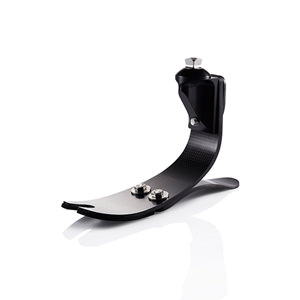 Vari-Flex Junior
Vari-Flex Junior provides an exclusive combination of comfort and dynamics. It is specially made for those children who require the additional energy response.
Vari-Flex Junior is lightweight, easy to assemble and has a slender profile which makes it easy to cosmetically cover. It ensures the highest levels of user confidence and security. Promoting a natural gait with less fatigue and strain on the lower back and sound side, it is the ideal foot for any activity.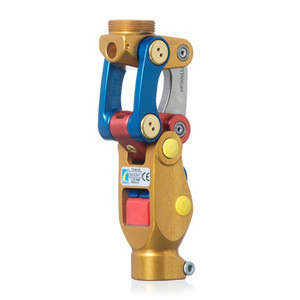 Total Knee Junior
The Total Knee junior is a small version of the adult models which offers security, natural motion, walking ease, and easy to cosmetically cover. Offerering up to 160 degrees of knee flexion makes the Total Knee junior extremely versatile and natural for children who have a broad range of very high level activities: walking, running, sitting, squatting, and kneeling activities.
Polycentric knee with geometric locking system
Adjustable stance flexion
Adjustable extension promoter
Low build height and slender profile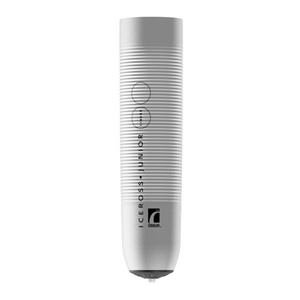 Iceross Dermo Junior
Iceross Dermo Junior Locking Liner with Wave offers superb comfort and impact protection for children with sensitive skin engaging in medium impact daily activities. Active Skin Care ingredients are built into the silicone material.
Children can decorate their liners and personalize them. There are 4 different colored permanent markers included with the liner.
Össur recommends that Iceross Dermo Junior Locking Liner with Wave is used in conjunction with the Icelock® 700 Series.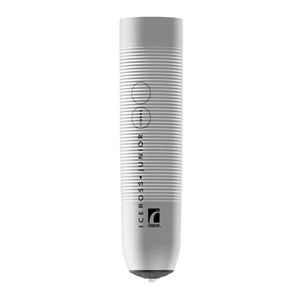 Iceross Stabilo Junior
Iceross Stabilo Junior Locking Liner with Wave is especially designed for children providing them great comfort and stability.
The liner provides stability and comfort for children engaging in high impact daily activities. Active Skin Care ingredients provide soothing effects, and greater comfort and stability for a day filled with games and activities. Ideal for children that require soft tissue stabilization.
Children can decorate their liners and personalize them. There are 4 different colored permanent markers included with the liner.
Össur recommends that Iceross Stabilo Junior Locking Liner with Wave is used in conjunction with the Icelock® 700 Series.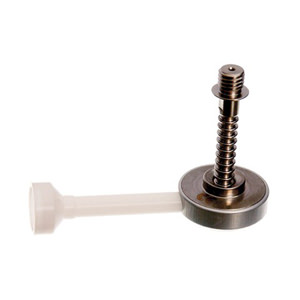 Icelock 700 Series
Designed to be used in conjunction with the Iceross Upper X and Iceross Junior liner systems.
Extremely low build height and compact design
Light-weight
Compatible for single or double lamination fabrication method
45kg (99lbs) weight limits on components
Locking mechanisms are replaceable from inside of the socket
All impact levels
MightyMite Knee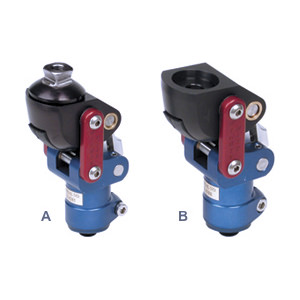 MightyMite® Knee
The MightyMite® Knee is a core component of the Fillauer and Hosmer MightyMite® Endoskeletal Line. The knee is designed to be rugged and tough enough for active pediatric amputees in a compact lightweight form, also ideal for geriatric population.
Rugged, compact, rated to 132 lbs.
Length is 1-5/8 in. from distal end of socket to distal knee cap
Gliding, easy to flex, polycenric design with friction control
Four different proximal attachments
Three different extension assist springs
A FC100510 MightyMite® 4-Bar Knee, with Proximal Pyramid Attachment
B FC100500 MightyMite® 4-Bar Knee, without Proximal Pyramid Attachment
Truper from College Park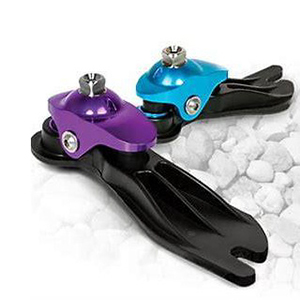 Rugged Flexibility for Kids
The durable Truper was designed to combine stability, dynamic response and two flexible size ranges to take on the toughest of childhood challenges. The foot's dynamic response stores and releases energy for a smooth and controlled transition from standing to running.