West County Patient Care Center:
777 S. New Ballas, Suite 116 West
St. Louis, MO 63141
Phone: (314) 567-7775
Fax: (314) 567-3792
Hours: Monday through Friday - 8:30 AM to 4:30 PM
Staff Bios: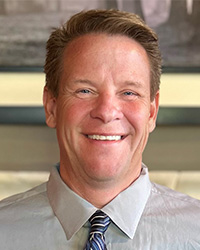 Keith M Smith CO LO FAAOP
Education and Degrees
Saint Louis University Bachelors Chemistry 1995
Northwestern University 1996
Post Graduate Certificate Orthotics 1996
ABC Certified Orthotist 1998-Licensed Orthotist
Background
Keith has been with the Orthotic and Prosthetic Lab, Inc. for 18 years and attends numerous clinics that range from pediatrics with idiopathic scoliosis, Cerebral Palsy, CVA, TBI, SCI, Spina Bifida and Spasticity clinics. Keith works with patients from head to toe by measuring, designing and fitting all orthoses from foot orthoses all the way up to HALO's and in between. Keith has participated and published with the American Academy of Orthotists and Prosthetists first Clinical State of the Science Conference on the Orthotic Treatment of Idiopathic Scoliosis and Scheuermann's Kyphosis. He has been actively involved in research in the field of Orthotics and Prosthetics publishing numerous times with the Journal of Prosthetics and Orthotics as well as lectured at numerous Academy meetings as well as AOPA meetings and functions. Keith won the Thranhardt honorarium at the Academy meeting in 2004 for his presentation on A New Design for Scoliosis and its Coronal Plane Deviations. In 2012, Keith was also awarded the Academy's prestigious Clinical Creativity Award. Keith has served the field as a Board member and every office in the Executive committee including President of the American Academy of Orthotists and Prosthetists. Currently, Keith is also working with a committee within AOPA on the Best Clinical Practice Statement for the management of Stroke.
Keith, in his free time, is also a Magician as well as a roller coaster enthusiast being a member of both the International Brotherhood of Magicians as well as the American Coaster Enthusiast Club.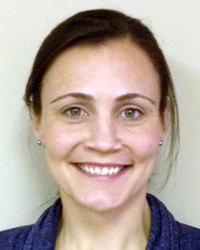 Laura J. Hartung- CO
Education and Degrees
University of Wisconsin Eau Claire – BS Kinesiology
Century College –Certificate of Orthotics 2009
ABC Certified Orthotist
Background
Laura Hartung is a Certified Orthotist at Orthotic and Prosthetic Labs Inc. Laura graduated from the University of Wisconsin, Eau Claire with a Bachelor of Science in Kinesiology. Laura received her certificate of orthotics from Century College in 2009 and is ABC Certified. Laura has a wide range of experience seeing patients of all ages and diagnoses. Laura services various sites including hospitals, skilled nursing centers, outpatient and inpatient rehabilitation centers, as well as seeing patients at our Ballas office.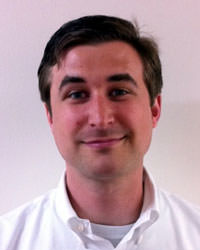 Ryan King, C.Ped, Orthotic Resident
Education and Degrees
La Salle University- Philadelphia Pa. 2000-2004
BA Communications
University of Pittsburgh- Pittsburgh Pa. 2012-2014 MSPO
ABC Certified C-Ped 2006
Background
Ryan graduated from La Salle University in Philadelphia Pa. with a BA in communications in 2004. He became an ABC C-Ped in 2006 and worked for a company in Harrisburg Pa until 2012. He was then accepted into the masters in orthotics and prosthetics program at the University of Pittsburgh. He graduated with his MSPO degree in 2014 and is currently the new orthotics resident at O and P lab Inc. Outside of work Ryan enjoys playing the bass, and exploring St. Louis.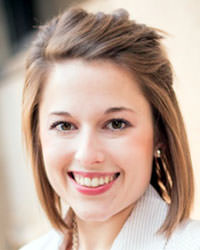 Allison Cerutti, NCOPE Resident
Education and Degrees
University of Missouri-Columbia, Bachelor's in Bioengineering - 2013
Northwestern University, Master's in Prosthetics & Orthotics - 2015
Background
Allie studied bioengineering at Mizzou and graduated in 2013. Through her pursuit in engineering, she discovered the field of orthotics and prosthetics. After spending some time shadowing at O&P Lab in her hometown of St. Louis, Allie decided to pursue a career in orthotics and prosthetics. After graduating from Mizzou, she went on to study her Master's in Orthotics & Prosthetics at Northwestern University. Allie began her residency with O&P Lab this spring 2015. She is very excited to be back with the company starting her career.
Prosthetists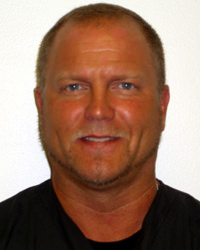 Kent C. Butzin C.P.L.P
Director of Prosthetics
Education and Degrees
Shelby State Certificate of Prosthetics 1992
Univ. of Missouri/Columbia Bachelors of Arts and Science 1988
ABC Certified Prosthetist
Illinois Licensed Prosthetist
Background
Kent C. Butzin C.P., L.P. is Orthotic & Prosthetic Lab's Director of Prosthetics in charge of leading the Prosthetic Department. Kent completed his undergraduate degree at the University Of Missouri-Columbia in 1988 and earned his postgraduate Certificate of Prosthetics at Shelby State in 1992. He is an ABC Certified Prosthetist and is an Illinois Licensed Prosthetist. Kent brings over 20 years of experience to our Prosthetic Department with extensive skills in all aspects of the prosthetic field. Kent specializes in CAD/CAM technology and microprocessor technologies as they relate to the prosthetic profession.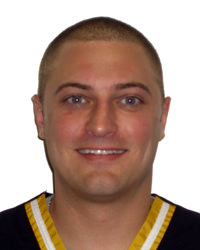 Paul Whitman, C.P.
Education and Degrees
Northwestern University - Certificate of Prosthetics 2012
Maryville University - Bachelor's Degree in Biology

Background
Paul Whitman is an ABC Certified Prosthetist who has been with the Orthotic and Prosthetic Lab since 2011. He graduated from the Northwestern University Feinberg School of Medicine with a Certificate in Prosthetics in 2012. He received his Bachelor's Degree in Biology, from Maryville University in 2011. He was drawn to the field due to an accident in 2005, in which he became a below knee amputee. His personal experience provides him with a unique perspective and empathy for all our patients.