St. Peters Patient Care Center:
101 Olympic Way
St. Peters, MO 63376
Phone: (636) 441-6400
Fax: (636) 441-6495
Hours: Monday through Friday - 8:30 AM to 4:30 PM
Staff Bios: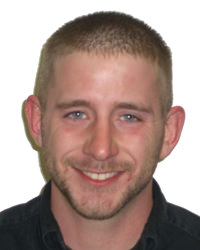 Anthony D Galli Jr, BOCO
Education and Degrees
BOC Certified Orthotist
Background
Anthony Galli is the Clinical Director at Orthotic & Prosthetic Lab's St Peters location. He is a B.O.C Certified Orthotist working to treat and improve patients quality of life. His main passion is working with infants with cranial deformities and providing cranial remolding helmets. Growing up working summers at Orthotic & Prosthetic Lab, Anthony developed a strong background in the fabrication and technical side of the field.
A native of St. Louis, Anthony graduated from Hazelwood West High School. After graduating Anthony accepted a full time position as a technician at the main central lab. He enjoys working with kids and has volunteered as a counselor for six years helping children with muscular dystrophy at the annual MDA Camp at Babler State Park. He enjoys spending time with his family and friends and spending as much time outdoors as possible.
Prosthetists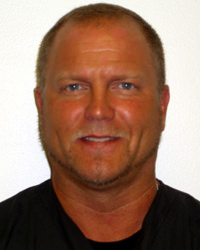 Kent C. Butzin C.P.L.P
Director of Prosthetics
Education and Degrees
Shelby State Certificate of Prosthetics 1992
Univ. of Missouri/Columbia Bachelors of Arts and Science 1988
ABC Certified Prosthetist
Illinois Licensed Prosthetist
Background
Kent C. Butzin C.P., L.P. is Orthotic & Prosthetic Lab's Director of Prosthetics in charge of leading the Prosthetic Department. Kent completed his undergraduate degree at the University Of Missouri-Columbia in 1988 and earned his postgraduate Certificate of Prosthetics at Shelby State in 1992. He is an ABC Certified Prosthetist and is an Illinois Licensed Prosthetist. Kent brings over 20 years of experience to our Prosthetic Department with extensive skills in all aspects of the prosthetic field. Kent specializes in CAD/CAM technology and microprocessor technologies as they relate to the prosthetic profession.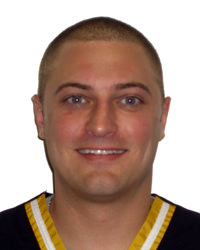 Paul Whitman, C.P.
Education and Degrees
Northwestern University - Certificate of Prosthetics 2012
Maryville University - Bachelor's Degree in Biology

Background
Paul Whitman is an ABC Certified Prosthetist who has been with the Orthotic and Prosthetic Lab since 2011. He graduated from the Northwestern University Feinberg School of Medicine with a Certificate in Prosthetics in 2012. He received his Bachelor's Degree in Biology, from Maryville University in 2011. He was drawn to the field due to an accident in 2005, in which he became a below knee amputee. His personal experience provides him with a unique perspective and empathy for all our patients.